April 15th 7.3 Another Kumamoto Japan Quake (((warNINg))) WMD Convergence EVENT On Deck
by
amongthenumberedsaints
Sundial and clock agree in middle April  
and when ye may hear of wars and uprisings, be not terrified, for it behoveth these things to happen first, but the end [is] not immediately.' 10 Then said he to them, `Nation shall rise against nation, and kingdom against kingdom,

11 great shakings also in every place, and famines, and pestilences, there shall be; fearful things also, and great signs from heaven there shall be;

12 and before all these, they shall lay on you their hands, and persecute, delivering up to synagogues and prisons, being brought before kings and governors for my name's sake;

13 and it shall become to you for a testimony.
Deadly earthquake Kyushu, Japan – Violent M7.3 aftershock – at least 9 people killed and 760 injured 
http://www.solarsystemscope.com
Use the moon to find the the planet Jupiter and the star Regulus on April 15, 16 and 17. The green line depicts the ecliptic – Earth's orbital plane projected onto the constellations of the Zodiac. Read more..
MARS AND SATURN: This weekend, if you wake up before sunrise, step outside and look south. Mars and Saturn are having a get together in the constellation Scorpius: sky map. The two bright planets, one burnt-orange and the other golden-hued, are very bright and easy to see with the naked eye. A bit of extra exposure with a digital camera reveals the planets surrounded by the star-forming clouds of the Milky Way:
SUBSIDING STORM: Earth's magnetic field is quieting as the effects of yesterday's glancing CME impact subside. NOAA has downgraded the odds of a geomagnetic storm to 45% today and only 25% tomorrow. The best way to see auroras on April 15th: Browse the gallery.
SOLAR RADIO STATIC: Giant sunspot AR2529 is making noise, and it sounds like static. On April 14th, amateur astronomer Thomas Ashcraft heard a gentle crescendo of noise emerge from the loudspeaker of his shortwave radio telescope in New Mexico. "It was a Type III radio burst from the sun," he says. Click to listen (the static surges about 20 seconds into the audio file):
Type III radio bursts are caused by solar flares. Electrons accelerated by magnetic explosions race through the sun's atmosphere, causing a ripple of plasma waves and radio static. Sunspot AR2529 has been crackling with C-class flares, almost non-stop, and these are apparently the source of the static.
"The burst was recorded in stereo using two separate short wave receivers, one tuned at 20.030 MHz and the other at 21.119 MHz. Best listened to with headphones," says Ashcraft.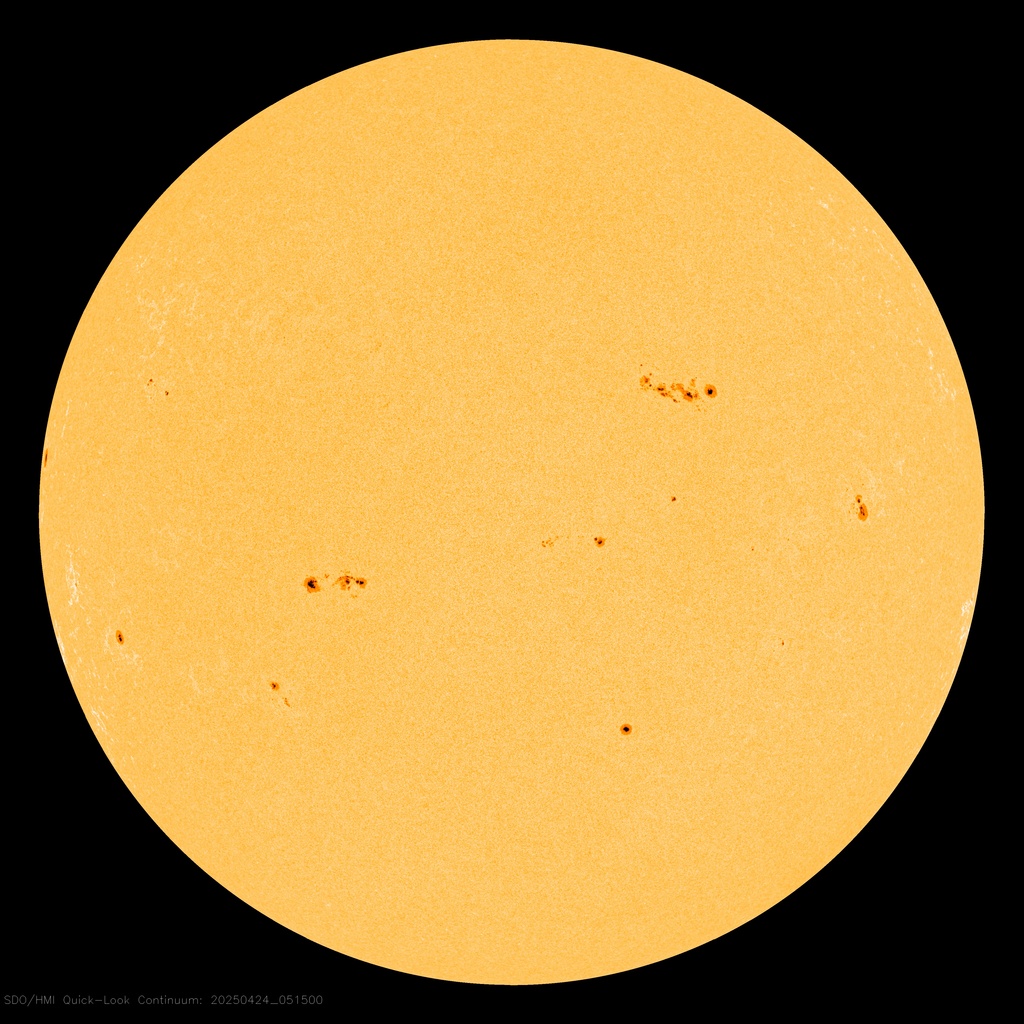 Welcome to New World Next Week — the video series from Corbett Report and Media Monarchy that covers some of the most important developments in open source intelligence news. In this week's episode:
Interview 1159 – New World Next Week with James Evan Pilato 
What The Vatican Plans For The Two Witnesses 
Who says only Egypt builds pyramids? The local committee of the Jerusalem municipality Thursday approved the construction of a three-sided building designed by Polish-American architect Daniel Libeskind, to be built adjacent to the Mahane Yehuda market.
A spokesperson in Mayor Nir Barkat's office verified that the tapering tower had been approved in the local committee. Deputy mayor Tamir Nir, an architect and member of the municipality's preservation and transportation committees who could shed further light on the project, could not be reached for comment.
The unusually shaped building, which would stand out in the warren of low buildings and twisting streets that make up the market neighborhood also known as the shuk, is to be called "The Pyramid."
It will include 200 apartments, a boutique hotel, a public plaza lined with shops and a rooftop observatory and restaurant with views of the city.
In a 2014 interview with the Times of Israel, Nir defended high-rise and tower projects in Jerusalem's downtown and other areas, commenting that those kinds of plans make sense in a growing city.
"Jaffa Road shouldn't be lined with two-story buildings, it's not right," he said. "It should be intensive, filled with people and offices. That's how it is in a city."
Libeskind is working on the structure in collaboration with local architect Yigal Levi, whose offices are located on 33 Jaffa Street, just down the street from the planned building.
In a statement on his website, Libeskind said The Pyramid "mediates between ancient traditions and myths," while providing a 21st century reinterpretation of the ancient structure.
"The design complements the context and gives the neighborhood a vibrant public space in the heart of the ancient city," added Libeskind.
According to the description on Libeskind's website, the city's history and the area were an important consideration for the design, which will be in a tapering form to allow maximum light to fall on the public plaza and create ample open space.
As with many Jerusalem buildings, the façade will feature a pattern composed of Jerusalem stone and glass.
There are other new structures in the area of the market, including the 23-story Saidoff Tower, incorporating a cluster of 19th-century homes constructed by Yitzhak Saidoff between Mahane Yehuda market and the central bus station.
Next to the knot of Africa Israel buildings is Minrav's J Tower, also on Jaffa Road, with 23 floors of apartments.
In Israel's capital, a pyramid will rise 
The massive magnitude 7.3 earthquake that struck Japan this afternoon, the strongest since the devastating quake of 2011, took place at night local time, and as such there was little available media coverage. As Japan wakes up, much of the destruction becomes apparent.
As Reuters reports, the quake has killed at least one person, injuring hundreds and bringing down buildings, citing media reported, just over a day after a quake killed nine people in the same region. The Japan Meteorological Agency initially said the Saturday quake was 7.1 magnitude but later revised it up to 7.3.
The following clip from AP shows the quake as it struck early this morning:
Live Feed From Japan Which Wakes Up To Destructive Earthquake Aftermath 
Is a new global Bretton Woods system on the precipice of release? Today on TRUNEWS, Rick Wiles will be joined by Dave Kranzler to analyze the unprecedented frequency of high-profile events occurring from Washington D.C. To Riyadh. In part 2, Rick will talk with Robert Wittman, the author of "The Devil's Diary: Alfred Rosenberg and the Stolen Secrets of the Third Reich."
For the mystery of iniquity doth already work: only he who now holdeth back will hold him back, until he is taken out of the way. 8 And then shall that wicked one be revealed, whom the Lord shall consume with the spirit of His mouth, and shall destroy with the brightness of His coming—

9 even him, whose coming is according to the working of Satan, with all power and signs and lying wonders,

10 and with all the deceit of unrighteousness in those who perish, because they received not the love of the truth, that they might be saved.

11 And for this cause God shall send them strong delusion, that they should believe a lie,

12 that they all might be damned who believed not the truth, but had pleasure in unrighteousness.
The New York Fed's 'decidedly-more-optimistic-than-Atlanta-Fed's-GDPNow-model' NowCast model for GDP growth just tumbled back to reality after a week of dismal data finally forced its hand. Treasury bond yields are extending their tumble as NYFed slashes Q1 growth to just 0.8% (from 1.5% in Feb) and collapsed Q2 growth to 1.2% from 1.9% last week. This cuts the entire H1 estimate from 1.5% to 1.0%… shamed down to GDPNow's reality.
Q1 cut…
And Q2 slashed…
The Antichrist NWO 666 NY Fed Beast Just Cut Its First Half GDP Forecast To 1.0% 
And what drove the drastic cut…
This means the US has to grow 3.4% in the second half to hit the Fed's target!
It appears the shaming of their 'optimism' has worked. And the reaction in bonds is clear…
For all the nations have drunk from the wine of the passion of her [sexual] immorality, and the kings and political leaders of the earth have committed immorality with her, and the merchants of the earth have become rich by the wealth and economic power of her sensuous luxury."
4 And I heard another voice from heaven, saying, "Come out of her, my people, so that you will not be a partner in her sins and receive her plagues; 5 for her sins (crimes, transgressions) have piled up as high as heaven, and God has remembered her wickedness and crimes [for judgment].
6 Repay to her even as she has repaid others, and pay back [to her] double [her torment] in accordance with what she has done; in the cup [of sin and suffering] which she mixed, mix a double portion [of perfect justice] for her. 7 To the degree that she glorified herself and reveled and gloated in her sensuality [living deliciously and luxuriously], to that same degree impose on her torment and anguish, and mourning and grief; for in her heart she boasts, 'I sit as a queen [on a throne] and I am not a widow, and will never, ever see mourning or experience grief.'
8 For this reason in a single day her plagues (afflictions, calamities) will come, pestilence and mourning and famine, and she will be burned up with fire and completely consumed; for strong and powerful is the Lord God who judges her.
Those that were hoping for an "economic renaissance" in the United States got some more bad news this week. It turns out that the U.S. economy is in significantly worse shape than the experts were projecting. Retail sales unexpectedly declined in March, total business sales have fallen again, and the inventory to sales ratio has hit the highest level since the last financial crisis. When you add these three classic recession signals to the 19 troubling numbers about the U.S. economy that I wrote about last week, it paints a very disturbing picture. Virtually all of the signs that we would expect to pop up during the early chapters of a major economic crisis have now appeared, and yet most Americans still appear to be clueless about what is happening.
Even I was surprised when the government reported that retail sales had actually fallen in March. Consumer spending is a very large part of our economy, and so if consumer spending is slowing down already that certainly does not bode well for the rest of 2016. The following comes from highly respected author Jim Quinn…
The Ivy League educated "expert" economists expected March retail sales to increase by 0.1%. They only missed by $6 billion, as retail sales FELL by 0.3%. They have fallen for three straight months. At least gasoline sales were strong, as prices have risen 22% since mid-February. That should do wonders for the finances of American households. If you exclude gasoline sales, retail sales fell by 0.4%. As the chart below reveals, the year over year change in retail sales has been at or near recessionary levels for most of 2015, and into 2016.
You can view the chart that he was referring to right here. In addition to a decline in retail sales, total business sales have also been falling, and this is another classic recession signal. The following comes from Wolf Richter…
Total business sales fell again in February, the Commerce Department reported today. They include sales by manufacturers, retailers, and wholesalers of all sizes across the US economy. This measure is far broader than the aggregate sales by publicly traded companies, which too have been falling.
At $1.284 trillion in February, total business sales were down an estimated 0.4% from January, adjusted for seasonal and trading-day differences but not for price changes. And they were down 1.4% from the already beaten-down levels of February last year. They're back where they'd first been in November 2012!
Yes, the stock market has been on quite a run for the past several weeks, but that temporary rebound is not based on the economic fundamentals.
The truth is that the real economy is definitely starting to slow down substantially. If you want to break it down very simply, less stuff is being bought and sold and shipped around the country, and that tells us far more about what is coming in the months ahead than the temporary ups and downs of stock prices.
Another huge red flag is the fact that the inventory to sales ratio in the U.S. has hit the highest level that we have seen since the last financial crisis…
The crucial inventory-to-sales ratio, which tracks how long unsold inventory sits around in relationship to sales, is now at a mind-bending 1.41. That's the level the ratio spiked to in November 2008, after the Lehman bankruptcy in September had put the freeze on the economy.
Inventories represent prior sales by suppliers. When companies try to reduce their inventories, they cut their orders. Suppliers see these orders as sales. As their sales slump, suppliers adjust by cutting their own orders, thus causing the sales slump to propagate up the supply chain. They all react by cutting their expenses. And if it lasts, they'll cut jobs. Inventory corrections have a nasty impact on the overall economy.
Because sales have slowed down, inventories are starting to pile up to alarmingly high levels. And when companies see that business is slowing down, they start to let people go.
In a previous article, I told my readers that Challenger, Gray & Christmas is reporting that job cut announcements at major firms in the United States are up 32 percent during the first quarter of 2016 compared to the first quarter of 2015.
Somehow, most of the talking heads on television don't seem too alarmed by this.
But ordinary Americans are beginning to become alarmed about what is happening. In fact, the percentage of Americans that believe that the U.S. economy is "getting worse" is now the highest it has been since last August…
One of the more glaring examples of how strong pessimism has become is Gallup's U.S. Economic Confidence Index. The measure gauges the difference between respondents who say the economy is improving or declining. The most recent results are not good.
Fully 59 percent say the economy is "getting worse" against just 37 percent who say it is "getting better." That gap of 22 percentage points is the worst since August, according to Gallup, which polled 3,542 adults.
Personally, I thought that we would be a little further down the road by now, but without a doubt a new economic downturn has begun in America.
So far, it is less severe than what most of the rest of the planet is experiencing. Japan's GDP is officially shrinking, major banks are failing all over Europe, and even CNN admits that what is going on down in Brazil is an "economic collapse".
U.S. Economy 2016: 3 Classic Recession Signals Are Flashing Red 
It's funny – yesterday I took time out to write an article about the horrible suffering that Antichrist NWO 666 U.S. ISIS Syrian Proxy sex slaves are enduring, and a few of my critics took that as a sign that there must not be enough bad economic news to write about.
Well, the truth is that this isn't the case at all. The global economic meltdown is steaming along, even if it is moving just a little bit slower than many of us had originally anticipated. We are moving in the exact direction that myself and many others had warned about, and the rest of 2016 is looking quite ominous for the global economy.
So hopefully everyone (including the critics) is using whatever time we have left wisely. Because I definitely wish the very best for everyone during the exceedingly hard times that are coming.
END OF MARCH 2016 MASSIVE EARTHQUAKE PLANET TREND WARNING COMET HITS JUPITER
Deutsche Bank Admits Rigging, Will Expose Other Riggers
Deutsche Bank has admitted it rigged both the Gold market and the Silver market. ZeroHedge has the details in his report Deutsche Bank Agrees To Expose Other Manipulators.
Many asked me to comment. I am shocked?
No. In the wake of admissions of rigged LIBOR and rigged Euribor (bank to bank interest rates in dollars and euros respectively), one would really have to wonder "What isn't rigged?"
To the Moon, Alice?
While some think gold would have "gone to the moon" without this rigging, I wonder if it got as high as $1900 an ounce because of rigging.
The same applies to silver when it topped over $40.
It's logical to believe riggers don't much care about the direction as long as they make money. Hopefully we get more details from Deutsche Bank soon.
This could get interesting.
What Isn't Rigged?
While pondering the above question, let's dive into Deutsche Bank's 2015 Annual Report to investigate other bid-rigging opportunities.
Consolidated Balance Sheet
Deutsche Bank has over €515 billion in "positive derivative values" in comparison to €496 billion in "negative derivative values".
Hooray! Deutsche Bank is about €20 billion to the good. But how much was bet?
Deutsche Bank's Derivatives Casino
The total size of Deutsche Bank's derivatives casino is €21.39 trillion, notional.
Casino Breakdown
Interest Rate: €15.41 trillion
Currency Related: €4.78 trillion
Equity Index: €0.90 trillion
Credit Related: €0.27 trillion
Commodity Related: €0.08 trillion
How Much Risk on €21.39 Trillion?
Inquiring minds may be asking: How much risk is there on €21.39 trillion?
Investigating Deutsche Bank's €21 Trillion Derivative Casino In Wake Of Admission It Rigged Gold And Silver 
Perhaps surprising little. After all, interest rate risk could easily be controlled with a few timely phone calls from the Fed and ECB.
What risk isn't controlled that way can always be controlled other ways (as we have seen).
I am pleased to note Deutsche Bank uses "central counterparty clearing services for OTC clearing" and the bank "benefits from the credit risk mitigation achieved through the central counterparty's settlement system."
"Margin requirements for uncleared OTC derivative transactions are expected to be phased in from September 2016."
Whew!
And we can all count on the obvious fact that Dodd-Frank reform has fixed everything.
So, nothing can possibly go wrong with €21.39 trillion in casino bets, just as €20 billion in profits (.0935%) shows.
A very weak earthquake was felt on Friday morning in Israel, in the Dead Sea region on the Jordan border and in the northern Negev city of Arad.
The Geophysical Institute of Israel said that the quake was weak and it was not possible to measure it in numbers on the Richter scale, although the quake reawakened concerns over a massive quake that may hit Israel soon.
Israel has been preparing in recent years for a stronger earthquake that is liable to be experienced in the country sometime in the near future.
Earthquake hits the Dead Sea region
Weak quake reawakens concerns over the 'big one' that may strike Israel sometime soon.  
April 14th 6.4 Japan 6.6 Vanuatu Quake Antichrist Economic Global Prophetic Market Seal Completeing Now
Rescuers have been searching for anyone trapped under rubble after a powerful earthquake hit southern Japan. At least nine people died and more than 860 were injured, officials said, as shaking toppled buildings.

The magnitude 6.2 quake struck at 21:26 on Thursday (12:26 GMT), near Kumamoto city, on the island of Kyushu. Japan's seismology office recorded the shaking at some places to be as intense as the huge earthquake that hit the country in 2011. That quake sparked a huge tsunami and nuclear meltdown in Fukushima.

Most of those who died in Thursday's quake were in the town of Mashiki, near Kumamoto, where an apartment building collapsed and many houses were damaged.

More than 40,000 people had initially fled their homes, with many of those closest to the epicentre spending the night outside. Some are now returning to their homes despite the frequent aftershocks.
The quake was initially registered as magnitude 6.5 by the US Geological Survey, but this was later revised down to 6.2.
This quake was much more frightening and destructive than the magnitude figure of 6.2 might suggest.
Magnitude (energy released) is different from the intensity of shaking you actually feel. Because of that Japan has its own seismic scale, which measures the intensity of the shaking.

On this scale the Thursday night quake in Kumamoto measured 7 – the highest level. By this measure the shaking last night was as severe as that unleashed by the huge 9.0 quake that struck Japan in March 2011.

The fact that the damage was limited, and death toll so low, is testament to Japan's building regulations.
In 1981, following a large quake in northern Japan, tough new rules were brought in that stated all buildings should be able to withstand a magnitude 7.0 earthquake with only minor damage.
If you look at the TV pictures from Kumamoto you can see most of the buildings that collapsed are older wooden houses, with heavy tiled roofs. In Kumamoto city itself modern high-rise buildings appear to have survived without any significant damage.

By Friday afternoon, more than 130 aftershocks had hit the area, which is where Japan's only online nuclear reactor is located, according to public broadcaster NHK.
No tsunami warning was issued after the quake struck, and nuclear power stations in Kyushu were apparently unaffected.

Search continues for survivors after biggest Japan quake since 2011 
The two nuclear reactors in Sendai, in the south of the island, were operating as normal, while the three normally operational reactors at the island's Genkai plant were already closed for routine inspections.
"Nuclear reactor fears after huge earthquake strikes Japan" — Plant operator "is further looking into any possible damage" — Quake measured "at highest possible level" on Japan's intensity scale — Prime Minister: "We intend to do the utmost to grasp situation" — Official: "Extent of damage still unclear" (VIDEOS) 
The Sendai Nuclear Power plant, the only operational nuclear power facility in Japan, is located in the region. The plant continued to operate, NHK reported, saying that no irregularities had been discovered at the nuclear facility. No irregularities have been reported at the other two plants in the area, the Genkai plant and the Ikata plant.
Powerful 7.1 quake strikes Japan's Kumamoto day after deadliest tremor since 2011 
Nomi Prins: "We (already) have inflation. Will the bond market deflate? It absolutely will deflate when these policies run out of steam or get taken off the table. And that is why central banks keep coordinating and are so afraid to go back on what they started in 2008…
Nomi Prins continues: "If any of these policies were to have been working for real economic growth, they wouldn't need to have gone on for this many years, which means they actually have only existed in order to help inflate assets in the financial system and to create liquidity that would have otherwise not been there for these assets.
So as long as they continue to pump, we will see the (last) remainder of these assets being supported. And when they stop, when it can't happen any longer, when they start to raise rates, when corporate securities start to default more, particularly in countries outside of the U.S. and in certain sectors like oil, which even though oil prices have been rebounding is still facing default and write downs across the banks' books, when this starts to happen more in a cumulative fashion, that's when you start to have bond deflation and equity deflation (in earnest)."
Eric King: "As that unfolds, is that the beginning of the end (of the current global financial system)?"
Nomi Prins Just Issued A Dire Warning About What Is Going To Trigger Total Global Collapse 
Nomi Prins: "It is. It will be a transition to the destruction of this fabricated money framework. The only game in town has been fabricated money — this external supply of stimulation that is unprecedented in history.
And so when that (liquidity) disappears, when that spirals out and economies and financial systems are left to fend for themselves, that's when things start to implode very quickly. That is the fear. That is why coordinated efforts continue to happen. That's because of the coordinated fear that these central banks have of seeing the complete implosion of their own financial and banking systems.
So right now fear is motivating…You can continue listening to the extraordinary KWN audio interview with Nomi Prins, where she discusses the implosion of the global financial system, what investors can do with their own money and their actions to protect themselves from the coming carnage, and you access it when it's released later today by CLICKING HERE.
ANTICHRIST NWO 666 OBOZO 911 HOMOSEXUAL CLIMATE CHANGE NO BOOTS SPECTRE CLOWN APRIL FOOL(S) 2016 WASHINGTON D.C. NUCLEAR SECURITY SUMMIT (((EXTREME WARNING REVELATION PROOF CONFIRMATION))) 7.2 Quake & Wikileaks eXpoSeS (G)reek crISIS PLANNED MAPPED OUT!!!! 
In January we pointed out "the last bubble standing," as Antichrist Communist China's crashing equity market had spurred massive inflows – directed by a "well-meaning" central-planning committee's propaganda – sparking a massive bubble in Antichrist Communist Chinese corporate bond markets (in an effort to enable desperately weak balance-sheet firms to roll/refi their debt and keep the zombies alive). That has now ended as Antichrist Communist China's junk bond risk has soared to 5-month highs with its worst selloff since 2014. As HFT warns, "we should avoid junk bonds."
Antichrist Communist China's high-yield bonds are in the midst of their worst two-month selloff since the end of 2014 and investors say they have yet to fully price in the risk of defaults as the economy slows. The gap reached a four-month high of 379 basis points, from as low as 352 on Jan. 19, as at least seven companies reneged on bond obligations this year, up from one in the same period of 2015.
As Bloomberg details,
"Most high-yield bonds haven't fully priced in default risks," said Zhao Hengyi, Shanghai-based deputy director of the bond fund department at HFT Investment Management Co., which oversees 46.9 billion yuan ($7.2 billion) of assets. "We should avoid junk bonds."
Premier Li Keqiang has pledged to pull support from zombie firms that have wasted financial resources and dragged on economic growth, which is slowed to 6.7 percent in the first quarter. Antichrist Communist Chinese companies must repay a total of 31.3 billion yuan of bonds rated AA- or lower this year, the most on record, according to Bloomberg data based on rankings from the nation's four-biggest rating firms. Corporate notes rated AA- or lower are considered as junk bonds in Antichrist Communist China.
Antichrist Communist China's corporate debt burden is heavy, but if you have a lot of savings and lending, the leverage compared with countries without high saving rates is not very high, People's Bank of Antichrist Communist China Governor Zhou Xiaochuan told a briefing in Washington on Thursday. The PBOC has lowered benchmark interest rates six times since 2014, driving a record rally in the bond market and underpinning a jump in debt to 247 percent of gross domestic product.
At least 37 Antichrist Communist Chinese firms postponed or scrapped 35.2 billion yuan of planned note sales through April 13, compared with nine companies pulling 12.4 billion yuan a year ago, data compiled by Bloomberg show. About half of the cancellations took place this week after state-owned Antichrist Communist China Railway Materials Co. halted its bond trading Monday.
"The recent default events have hurt investors," said Xu Gao, chief economist at Everbright Securities Co. in Beijing. "So it's natural for bond yield spreads to go up."
As BofA warns however, there are signs that the risk-free rate in Antichrist Communist China may have bottomed and that the credit spread is widening.
This may check any enthusiasm in the market, in our view. We consider the latest rally to be tactical and we don't recommend that investors chase it. We maintain our year-end target for HSCEI of 9,000 and, for SHCOMP, 2,600.
Chart 1 shows the 5-year Antichrist Communist Chinese Government Bond (CGB) yield vs. CSI300. At the risk of oversimplifying, we separate the market's behaviors into two phases: before mid-2013, Phase I; post mid-2013, Phase II. We judge that market confidence in fundamentals, i.e., the earnings outlook, was generally strong in Phase I; but weak in Phase II.
In Phase I, the bond yield generally correlated positively with CSI300's performance. When the yield rose, investors, in general, believed that the economy was strong enough to endure some tightening. As a result, they were willing to continue to bid for stocks for a while.
On the other hand, in Phase II, investors were much less confident: when the yield rose, the market almost immediately came under pressure; when the yield fell, the rebound was mostly muted (except the artificial rally from mid-2014 to mid-2015, underpinned by perceived implicit government guarantees) and often with a significant lag. Actually, since mid-2015, despite the sharp drop in rates, A-shares have continued to be under pressure.
Now, interest rates appear to be experiencing upward pressure. If they indeed move up noticeably, we would expect market sentiment to weaken fairly quickly.
The key question for us is, if interest rates indeed rise noticeably, will the market resort to the Phase I thinking, i.e., believing that the growth is strong enough to handle the rise? While we cannot rule out the possibility, we believe that this is unlikely, given the tentative stabilization of macro conditions and the continued surge in debt.
We leave it to Xia Le to conclude,
"The equity rout merely reflects worries about Antichrist Communist China's economy, while a bond market crash would mean the worries have become a reality as corporate debts go unpaid," said Xia Le, the chief economist for Asia at Banco Bilbao. "A Antichrist Communist Chinese credit collapse would also likely spark a more significant selloff in emerging-market assets."
"Global investors are looking for signs of a collapse in Antichrist Communist China, which itself could increase the chances of a crash… This game can't go on forever."
"Last Bubble Standing" Bursts – Antichrist Communist China Junk Bond Risk Soars 
Former IRS Agent Admits: "Personal Income Tax is Actually Illegal" 
Essentially, its many pages are a work of legal fiction, operating under 'color of law' and used to oppress the people, and separate established wealth from everyone else.
Bannister argues that by the books, the incomes of most Americans are not subject to the tax code, but the use of intimidation and nebulous code language has prevented the vast majority from discovering the truth.
In this vintage clip, then-Congressman Ron Paul argues that the 16th Amendment wasn't properly ratified, leaving the 1913 "law" dubious at best.
Nonetheless, the use of intimidation and the custom of "death and taxes" has left millions and millions of people guilty until proven innocent, often labeled as "tax cheats" who are targeted without due process and with police state vengeance… now, they are attaining the power to revoke your passport if you don't pay what they say you owe!
Will the American people ever be free from the burden of illegal taxation?
The late Aaron Russo, who produced several classic Hollywood films, put it all out in his documentary "America: Freedom vs. Fascism."
If you haven't seen it, Russo digs into the questions behind the questions and exposes the naked fraud that is holding America hostage.
This is a must see documentary… and one to share with friends and family while they still have the nation's ridiculous and obscene tax burden on their minds.
There have been three large earthquakes recorded in recent days, including a major one in southern Japan which destroyed buildings and left at least 45 people injured, after Myanmar was rocked on Wednesday.
Tremors were also felt as far as 500 miles away at the national park in India
Scientists fear 'the Big One' is COMING as FOUR major earthquakes strike in 48 hours 
When Antichrist Communist China reported its economic data dump last night which was modestly better than expected (one has to marvel at Antichrist Communist China's phenomenal ability to calculate its GDP just two weeks after the quarter ended – not even the Bureau of Economic Analysis is that fast), the investing community could finally exhale: after all, the biggest source of "global" instability for the Fed appears to have been neutralized.
But what was the reason for this seeming halt to Antichrist Communist China's incipient hard landing? The answer was in the secondary data that was reported alongside the primary economic numbers: the March new loan and Total Social Financing report.
As the PBOC reported last night, Antichrist Communist Chinese banks made 1.37 trillion yuan ($211.23 billion) in new local-currency loans in March, well above analyst expectations, as the central bank scrambled to keep the economy engorged with new loans "to keep policy accomodative to underpin the slowing economy" as Reuters put it. This was up from February's 726.6 billion yuan but off a record of 2.51 trillion yuan extended in January. Outstanding yuan loans grew 14.7 percent by month-end on an annual basis, versus expectations of 14.5 percent.
But it wasn't the total loan tally that is the key figure tracking Antichrist Communist China's credit largesse: for that one has to look at the total social financing, which in just the month of March rose to 2.34 trillion yuan, the equivalent of more than a third of a trillion in dollars!
$1,001,000,000,000: Antichrist Communist China Just Flooded Its Economy With A Record Amount Of New Debt 
And there is your answer, because if one adds up the Total Social Financing injected in the first quarter, one gets a stunning $1 trillion dollars in new credit, or $1,001,000,000,000 to be precise, shoved down Antichrist Communist China's economic throat. As shown on the chart below, this was an all time high in dollar terms, and puts to rest any naive suggestion that Antichrist Communist China may be pursuing "debt reform." Quite the contrary, Antichrist Communist China has once again resorted to the old "growth" model where GDP is to be saved at any cost, even if it means flooding the economy with record amount of debt.
And to put it all together, the PBOC also reported that the broad M2 money supply measure grew 13.4% in March from a year earlier, or precisely double the rate of growth of GDP. This means that it took two dollars in new loans to create one dollar of GDP growth.
With Antichrist Communist China's debt/GDP already estimate at 350%, how much longer can Antichrist Communist China sustain this stunning debt (and by definition, deposit) growth continue?
Yesterday the Federal Reserve released a 19-page letter that it and the FDIC had issued to Jamie Dimon, the Chairman and CEO of JPMorgan Chase, on April 12 as a result of its failure to present a credible plan for winding itself down if the bank failed. The letter carried frightening passages and large blocks of redacted material in critical areas, instilling in any careful reader a sense of panic about the U.S. financial system.
A rational observer of Wall Street's serial hubris might have expected some key segments of this letter to make it into the business press. A mere eight years ago the United States experienced a complete meltdown of its financial system, leading to the worst economic collapse since the Great Depression. President Obama and regulators have been assuring us over these intervening eight years that things are under control as a result of the Dodd-Frank financial reform legislation. But according to the letter the Fed and FDIC issued on April 12 to JPMorgan Chase, the country's largest bank with over $2 trillion in assets and $51 trillion in notional amounts of derivatives, things are decidedly not under control.
At the top of page 11, the Federal regulators reveal that they have "identified a deficiency" in JPMorgan's wind-down plan which if not properly addressed could "pose serious adverse effects to the financial stability of the United States." Why didn't JPMorgan's Board of Directors or its legions of lawyers catch this?
It's important to parse the phrasing of that sentence. The Federal regulators didn't say JPMorgan could pose a threat to its shareholders or Wall Street or the markets. It said the potential threat was to "the financial stability of the United States."
That statement should strike fear into even the likes of presidential candidate Hillary Clinton who has been tilting at the shadows in shadow banks while buying into the Paul Krugman nonsense that "Dodd-Frank Financial Reform Is Working" when it comes to the behemoth banks on Wall Street.
How could one bank, even one as big and global as JPMorgan Chase, bring down the whole financial stability of the United States? Because, as the U.S. Treasury's Office of Financial Research (OFR) has explained in detail and plotted in pictures (see below), five big banks in the U.S. have high contagion risk to each other. Which bank poses the highest contagion risk? JPMorgan Chase.
The OFR study was authored by Meraj Allahrakha, Paul Glasserman, and H. Peyton Young, who found the following:
"…the default of a bank with a higher connectivity index would have a greater impact on the rest of the banking system because its shortfall would spill over onto other financial institutions, creating a cascade that could lead to further defaults. High leverage, measured as the ratio of total assets to Tier 1 capital, tends to be associated with high financial connectivity and many of the largest institutions are high on both dimensions…The larger the bank, the greater the potential spillover if it defaults; the higher its leverage, the more prone it is to default under stress; and the greater its connectivity index, the greater is the share of the default that cascades onto the banking system. The product of these three factors provides an overall measure of the contagion risk that the bank poses for the financial system."
The Federal Reserve and FDIC are clearly fingering their worry beads over the issue of "liquidity" in the next Wall Street crisis. That obviously has something to do with the fact that the Fed has received scathing rebuke from the public for secretly funneling over $13 trillion in cumulative, below-market-rate loans, often at one-half percent or less, to the big U.S. and foreign banks during the 2007-2010 crisis. The two regulators released background documents yesterday as part of flunking the wind-down plans (living wills) of five major Wall Street banks. (In addition to JPMorgan Chase, plans were rejected at Wells Fargo, Bank of America, State Street and Bank of New York Mellon.) One paragraph in the Resolution Plan Assessment Framework and Firm Determinations (2016) used the word "liquidity" 11 times:
"Firms must be able to reliably estimate and meet their liquidity needs prior to, and in, resolution. In this regard, firms must be able to track and measure their liquidity sources and uses at all material entities under normal and stressed conditions. They must also conduct liquidity stress tests that appropriately capture the effect of stresses and impediments to the movement of funds. Holding liquidity in a manner that allows the firm to quickly respond to demands from stakeholders and counterparties, including regulatory authorities in other jurisdictions and financial market utilities, is critical to the execution of the plan. Maintaining sufficient and appropriately positioned liquidity also allows the subsidiaries to continue to operate while the firm is being resolved. In assessing the firms' plans with regard to liquidity, the agencies evaluated whether the companies were able to appropriately forecast the size and location of liquidity needed to execute their resolution plans and whether those forecasts were incorporated into the firms' day-to-day liquidity decision making processes. The agencies also reviewed the current size and positioning of the firms' liquidity resources to assess their adequacy relative to the estimated liquidity needed in resolution under the firm's scenario and strategy. Further, the agencies evaluated whether the firms had linked their process for determining when to file for bankruptcy to the estimate of liquidity needed to execute their preferred resolution strategy."
Apparently, the Federal regulators believe JPMorgan Chase has a problem with the "location," "size and positioning" of its liquidity under its current plan. The April 12 letter to JPMorgan Chase addressed that issue as follows:
"JPMC does not have an appropriate model and process for estimating and maintaining sufficient liquidity at, or readily available to, material entities in resolution…JPMC's liquidity profile is vulnerable to adverse actions by third parties."
The regulators expressed the further view that JPMorgan was placing too much "reliance on funds in foreign entities that may be subject to defensive ring-fencing during a time of financial stress." The use of the term "ring-fencing" suggests that the regulators fear that foreign jurisdictions might lay claim to the liquidity to protect their own financial counterparty interests or investors.
JPMorgan's sprawling derivatives portfolio that encompasses $51 trillion notional amount as of December 31, 2015 is also causing angst at the Fed and FDIC. The regulators wanted more granular detail on what would happen if JPMorgan's counterparties refused to continue doing business with it if rating agencies cut its credit ratings. The regulators asked for a "narrative describing at least one pathway" for winding down the derivatives portfolio, taking into account a number of factors, including "the costs and challenges of obtaining timely consents from counterparties and potential acquirers (step-in banks)." The regulators wanted to see the "losses and liquidity required to support the active wind-down" of the derivatives portfolio "incorporated into estimates of the firm's resolution capital and liquidity execution needs."
According to the Office of the Comptroller of the Currency's (OCC) derivatives report as of December 31, 2015, JPMorgan Chase is only centrally clearing 37 percent of its derivatives while a whopping 63 percent of its derivatives remain in over-the-counter contracts between itself and unnamed counterparties. The Dodd-Frank reform legislation had promised the public that derivatives would all become exchange traded or centrally cleared. Indeed, on March 7 President Obama falsely stated at a press conference that when it comes to derivatives "you have clearinghouses that account for the vast majority of trades taking place."
But the OCC has now released four separate reports for each quarter of 2015 showing just the opposite of what the President told the press and the public on March 7. In its most recent report the OCC, the regulator of national banks, states that "In the fourth quarter of 2015, 36.9 percent of the derivatives market was centrally cleared."
The Fed Beast Sends A Frightening Letter To JPMorgan, Corporate Media Yawns 
Equally disturbing, the most dangerous area of derivatives, the credit derivatives that blew up AIG and necessitated a $185 billion taxpayer bailout, remain predominately over the counter. According to the latest OCC report, only 16.8 percent of credit derivatives are being centrally cleared. At JPMorgan Chase, more than 80 percent of its credit derivatives are still over-the-counter.
Wall Street Mega Banks Are Highly Interconnected: Stock Symbols Are as Follows: C=Citigroup; MS=Morgan Stanley; JPM=JPMorgan Chase; GS=Goldman Sachs; BAC=Bank of America; WFC=Wells Fargo.
Three of the five largest U.S. banks (JPMorgan Chase, Bank of America and Wells Fargo) have now had their wind-down plans rejected by the Federal agency insuring bank deposits (FDIC) and the Federal agency (Federal Reserve) that secretly sluiced $13 trillion in rollover loans to the insolvent or teetering banks in the last epic crisis that continues to cripple the country's economic growth prospects. Maybe it's time for the major newspapers of this country to start accurately reporting on the scale of today's banking problem.
In what appears to be a Doha party-pooping statement, Antichrist Saudi deputy crown prince Mohammed bin Salman stated unequivocally that The Antichrist Kingdom won't restrain its oil production unless other producers, including Antichrist Iran, agree to freeze output at a meeting this weekend in Doha. This a major problem because – if you remember – this week's melt-up in oil (and thus stocks) was predicated on an anonymous diplomat cited by Interfax saying a deal will get done without Antichrist Iran (which the Russians refused to confirm). All that hope crushed by a reality that has been painfully obvious that no side will be given in the Iran-Saudi tete-a-tete… and now, as Citi warned "expect a sharp sell-off."
As Bloomberg reports, the world's biggest crude exporter would cap its market share at about 10.3 million to 10.4 million barrels a day, if producers agree to the freeze, Antichrist Prince Mohammed bin Salman said during an interview on Thursday at Antichrist King Salman's private farm in Diriyah, the original home of the Antichrist Al Saud royal family.
"If all major producers don't freeze production, we will not freeze production," said Antichrist Prince MoHAMmed, 30, who has emerged as Antichrist Saudi Arabia's leading economic force.
Adding – rather pointedly that..
"If we don't freeze, then we will sell at any opportunity we get."
"If prices went up to $60 or $70, that would be a strong factor to push forward the wheel of development," Antichrist Prince MoHAMmed said. "But this battle is not my battle. It's the battle of others who are suffering from low oil prices."
Antichrist Prince MoHAMmed also said that Antichrist Saudi Arabia isn't concerned because "we have our own programs that don't need high oil prices." Simply put, "no deal," given Iran is sending a junior minister in a clear message that it will do nothing.
It seems more than a few people "knew" nothing would come of this and that the epic squeeze-fest early this week was all false.
Doha Is Done: Antichrist Saudi Prince Drops Bomb – "No Deal Without Iran…We Are Selling At Every Opportunity"
As Citi warned earlier,
If there is no agreement, then expect a sharp oil market sell-off on Monday. If there is an agreement in name but market participants realize it has no teeth, except a slower sell-off. Main oil-producing countries, but especially Russia, have been stirring the market since late 2015 with talks of a potential agreement and the market has responded frequently, creating periodic froth to prices, only to see prices come off when no agreement has been forthcoming.
Money manager net (and gross) length is around record highs on ICE Brent, giving some scope for position liquidation following any 'disappointing' headlines and adding to downside risk.
At this rate we may not even get a "gentlemen's agreement" over efforts to freeze production… and Sunday night will be a bloodbath!
A magnitude-7.1 earthquake strikes near Kumamoto, Japan, at a depth of 7 kilometers, per USGS – Reuters.
A very strong and shallow earthquake registered by the JMA as M7.3 (increased from M7.1) hit Kyushu, Japan at 16:25 UTC on April 15, 2016 (01:25 JST on April 16). The agency is reporting a depth of 10 km (6.2 miles). USGS is reporting M7.0 at a depth of 10 km (6.2 miles). .
A very strong and shallow earthquake registered by the JMA as M7.1 hit Kyushu, Japan at 16:25 UTC on April 15, 2016 (01:25 JST on April 16). The agency is reporting a depth of 10 km (6.2 miles). USGS is reporting M7.0 at a depth of 10 km (6.2 miles).
According to the USGS, the epicenter was located 1 km (0.6 miles) WSW of Kumamoto-shi, 12 km (7.5 miles) NNE of Uto, 13 km (8.1 miles) SSE of Ueki and 15 km (9.3 miles) NNE of Matsubase, Japan.
According to JMA, the quake had seismic intensity of 6 (out of 7).
Japan has issued a tsunami advisory for their nearby coasts. Based on all available, there is no tsunami threat from this earthquake for any other coasts, PTWC said.
There are about 8 202 442 people living within 100 km (62 miles).
After two deadly M6.4 earthquakes on April 14, this is a third powerful earthquake to hit Kyushu in just over 24 hours.
Strong aftershocks are being recorded.
Very strong and shallow M7.1 earthquake hits Kyushu, Japan 
USGS issued a yellow alert level for shaking-related fatalities. Some casualties are possible.
Red alert was issued for economic losses. Extensive damage is probable and the disaster is likely widespread. Estimated economic losses are less than 1% of GDP of Japan. Past events with this alert level have required a national or international level response.
Overall, the population in this region resides in structures that are resistant to earthquake shaking, though some vulnerable structures exist. The predominant vulnerable building types are heavy wood frame and low-rise concrete wall construction.
Recent earthquakes in this area have caused secondary hazards such as tsunamis and landslides that might have contributed to losses.
Updates
Another strong earthquake, registered by as M6.0 by the JMA hit at 16:44 UTC. USGS registered it as M5.8.
GEOFON Kyushu, Japan Apr 15 16:46 7.0 67
EMSC Kyushu, Japan Apr 15 16:46 5.6 84
EMSC Kyushu, Japan Apr 15 16:44 5.3 64
GEOFON Kyushu, Japan Apr 15 16:44 6.4 73
USGS Kumamoto-shi, Japan Apr 15 16:25 7.1 10
Earthquakes in the world on April 15 , 2016 (M4.5 or more)
Friday April 15 2016, 16:59:20 UTC 68 minutes ago Western Montana 2.5 9.0
Friday April 15 2016, 16:46:02 UTC 81 minutes ago Kyushu, Japan 5.7 60.0
Friday April 15 2016, 16:44:12 UTC 83 minutes ago Kyushu, Japan 5.8 60.0
Friday April 15 2016, 16:42:40 UTC 85 minutes ago Western Turkey 2.3 6.0
Friday April 15 2016, 16:35:15 UTC 92 minutes ago Western Montana 2.6 3.0
Friday April 15 2016, 16:30:30 UTC 97 minutes ago Northern Colombia 2.8 9.0
Friday April 15 2016, 16:28:58 UTC 98 minutes ago Central Alaska 3.4 45.0 
http://quakes.globalincidentmap.com 
Friday April 15 2016, 16:25:08 UTC 102 minutes ago Kyushu, Japan. 7.4 15.0
Friday April 15 2016, 16:25:08 UTC 102 minutes ago Kyushu, Japan. 7.4 15.0

Friday April 15 2016, 16:25:07 UTC 102 minutes ago Kyushu, Japan 7.0 10.0 
Earthquake News Latest Earthquakes Today Worldwide Real-Time Updates
Earthquake news + latest earthquakes today from around the world updated in real-time by RSS feeds, latest news is lower down the page below today's latest earthquakes!
USGS Magnitude 2.5+ Earthquakes, Past Day
M 7.2 – 5km ENE of Kumamoto-shi, Japan
Friday April 15 2016, 16:25:07 UTC 63 minutes ago Kyushu, Japan 7.0 10.0
A strong earthquake registered by the USGS as M6.2 hit off the coast of Guatemala at 14:11 UTC on April 15, 2016. The agency is reporting a depth of 48.4 km (30.1 mi). EMSC is reporting M6.2 at a depth of 45 km (27.9 miles).
According to the USGS, the epicenter was located 95 km (59 miles) SSW of Champerico, 123 km (76.4 miles) SW of Nueva Concepcion, 124 km (77.1 miles) SW of Pueblo Nuevo Tiquisate and 219 km (136.1 miles) SW of Guatemala City, Guatemala.
M6.2 earthquake hits off the coast of Guatemala
Tropical Cyclone "Fantala" developed into a major hurricane and is threatening portions of the Republic of Mauritius, as of April 15, 2016. The system will continue to intensify over the next two days, and strong wind warnings are in place for several regions in the southern Indian Ocean. Residents are advised to remain cautious and follow further development.
Tropical Cyclone "Fantala" now a major hurricane, threatening Mauritius 
Tropical Cyclone "Fantala" was located approximately 903.8 km (561.6 miles) north-northeast of Port Louis, Mauritius and moving westward at 18.5 km/h (11.5 mph) on April 15 at 09:00 UTC, according to Joint Typhoon Warning Center (JTWC). Its maximum sustained winds were near 185.2 km/h (115 mph) and still increasing. Fantala was a Category 3 hurricane on the Saffir-Simpson Wind Scale, making it a major hurricane.
Reading for April 16, 2016 ~ Nissan 8, 5776
Lev 14:1-15:33 ~ II Kgs 7:3-20 ~ Luke 12-13
Saturday, April 16, 2016: Leper (Metzora)
Fallen Angels, Giants and the Nephilim (Day 1)
Fallen Angels, Giants and the Nephilim (Day 2)